Wildwood Lifestyle Clinic
Here at the Lifestyle Clinic we focus on reversing disease by changing lifestyle habits that caused it in the first place, instead of just prescribing medicine to keep it under control. To figure out what the cause is, our staff truly take time for all patients and listen with hearts full of compassion. Our medical providers are also trained in prescribing natural remedies and herbal medicine, that are more affordable than conventional medicine and have less side effects. They prescribe conventional medicine only when necessary.
"I came to the Wildwood Clinic multiple times with brown recluse bites. The provider prescribed hydrotherapy for me, some remedies using charcoal, and herbal teas. It healed quickly and I don't have any scars left. In my experience these remedies were way more powerful than a cream I would have been given at the ER." — Denise Trenton
We ask that all patients make an appointment before visiting the clinic. They can do so by calling 706-820-1636.
Sunday:
Closed
Monday:
Tuesday:
Wednesday:
Thursday:
Friday:
8am
1pm
Saturday:
Closed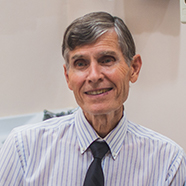 A. Scott Grivas, Jr., MD
Dr. Grivas has pioneered and taught lifestyle medicine and natural remedies since 1989 He has witnessed and mentored the growth of several lifestyle centers across America, Europe, and Asia.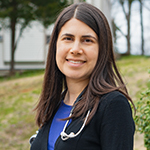 Aysha Inankur, MD, FACE
Dr. Inankur finished medical school at Loma Linda University in 2006 and her internal medicine residency in 2009. She finished her chief residency in 2010 at Kettering Medical Center and endocrinology fellowship at the University of Kentucky in 2012. Dr. Inankur is dual board certified in internal medicine and endocrinology, diabetes ​& metabolism. She holds memberships in the Endocrine Society, the American Association of Clinical Endocrinologists, and the American College of Lifestyle Medicine.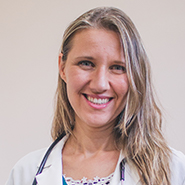 Viktorija Rimko, FNP, RN
Inspired by lifestyle medicine in her early twenties, Viktorija graduated as a Family Nurse Practitioner (FNP) at Southern Adventist University. She has volunteered in numerous positions, providing relief for the suffering. Wildwood is, for Viktorija, the answer to her early thirst for lifestyle medicine.

Roby A. Sherman, MD, RN
Dr. Sherman's ties to Wildwood date back to the 1950s when she was trained in nursing by the medical team that founded Wildwood. Later she studied medicine at Montemorelos University in Mexico. She has co-hosted more than 200 programs on 3ABN TV about natural remedies and lifestyle medicine. She has practiced medicine at Wildwood for 30 years and served as a medical director for eight years.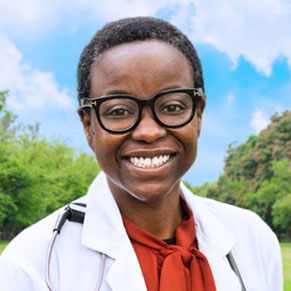 Nana Yaa Kwarteng, FNP, RN
Nana Yaa Kwarteng is a family nurse practitioner with a special interest in lifestyle medicine and sharing the love of God. She has been involved in teaching and recommending lifestyle interventions to individuals in North America, and Africa. Through her experiences she has witnessed the wholistic healing that God desires to impart to all. Currently she is a part of the medical team at the Wildwood Health Institute.
Primary Care Services and Treatments for Lifestyle Guests
At the Wildwood Clinic, your healthcare is at the center of everything we do. From standard checkups as an outpatient, to treatments for complex illnesses while being a guest at our lifestyle center, you have our full attention.
Our medical providers give you time to share your health concerns, and ask you questions to get to the core of the issue. Then they create a personal treatment plan that best fits your needs, and follow up with you if necessary. Providers take mostly a natural route that includes natural remedies and herbs instead of conventional medicine whenever possible, causing less side effects and keeping the overall cost down. Our providers are always diligent in their work and will never refuse to prescribe conventional medicine when it is necessary to do so, and is more beneficial for the patient.
Natural remedies could include hydrotherapy, massage, the use of activated charcoal, various poultices, herbal teas, supplements, etc.
Diseases We Treat
We treat a variety of illnesses, both mental and physical. These include but are not limited to:
Click to View
Abnormal weight gain or loss
Acromegaly
Addictions
Adrenal insufficiency
Adrenal nodules
Anorexia
Anxiety disorders
Asthma
Autoimmune diseases
Bronchitis
Cancer
Crohn's disease
Cushing's disease/syndrome
Diabetes
Depression
Dermatology (some)
Emphysema
Elevated cholesterol and triglycerides
Galactorrhea
Goiter
Graves' disease
Gynecomastia
Heart disease
Hepatitis
Hirsutism
Hypertension
Hyperaldosteronism
Hyperandrogenism
Hyper/hypocalcemia
Hypercorticolism
Hyper/hypoparathyroidism
Hyperprolactinemia
Hyper/hypothyroidism
Hypoadrenalism
Hyponatremia
hypopituitarism
Inflammatory conditions
Intestinal conditions
Kidney infections and related diseases
Low testosterone
Liver disorder
Male hypogonadism
Metabolic syndrome
Multiple Endocrine Neoplasia
Obesity and its side effects
Osteoporosis
Pancreatic
Pediatrics (limited)
Pituitary adenomas or tumors
Pituitary deficiency/disease
Pneumonia
Post-stroke patients (cerebral vascular accidents)
Prolactinoma
Stomach and intestinal disorders
Ulcers
Upper respiratory conditions
Urology/Urinary tract infections
Medical Observers
Wildwood Lifestyle Center offers a month-long program to medical professionals, called the Lifestyle Medicine Observer Program. As a patient you could be asked to give permission to have an observer shadow your provider during your appointment. You will be asked to give written permission on one of our forms when you come in as a new patient. This will allow observers to shadow your provider at future appointments. If you are an existing patient, you will be asked to give written permission the next time you come for your appointment. You always have the right to verbally refuse an observer to shadow during an appointment if you don't feel comfortable, even after you have given written permission.
Insurance
Wildwood accepts many insurance plans. Please take note of the following:
In-Network
We accept standard Medicare and are an in-network provider with CIGNA.
Out-of-Network
Many insurance plans have out-of-network benefits. This means that they may still reimburse a lesser portion of the charges, even though we're not in their network.
Blue Cross Blue Shield (Anthem)
Currently, Anthem Blue Cross does not cover for services submitted by Wildwood Clinic. However, they may cover a portion of the cost of lab work sent to Quest Diagnostics, whom we utilize. We draw the labs and send them to Quest with your insurance information, and Quest will submit claims to your insurance carrier.
HMOs
Please note that HMOs plans (i.e. Kaiser Permanente) generally do not have out-of-network or out-of-state benefits.
Medicaid
We are not contracted with Medicaid.
How Much Will Your Insurance Cover
Insurance coverage varies depending on the carrier, each carrier's various plans, network, and especially whether or not your deductible is met. Most insurance companies' in-network deductibles are lower than out-of-network deductibles, and generally will pay a portion of their clients' medical bills only after the deductible is met.
Reimbursements may range anywhere from a total of $2-$150 (sometimes more) based on the factors above and your individual diagnoses.
To help us determine what your plan benefits are, please send us copies of both sides of your insurance card(s) and your date of birth to businessoffice@wildwoodhealth.org or (706) 820-1474 (fax, attention Business Office), so that we can find that out for you.
Payment Plans
Payment plans are available via CareCredit, a medical expense-only credit card. Upon applying you can find out instantly how much credit you'd qualify for, and apply it to the cost of your appointment. The minimum purchase amount is $200. Learn more at CareCredit.com.
If you have any other questions, please call 706-820-1493 and ask for our Business Office. We look forward to serving you at Wildwood.